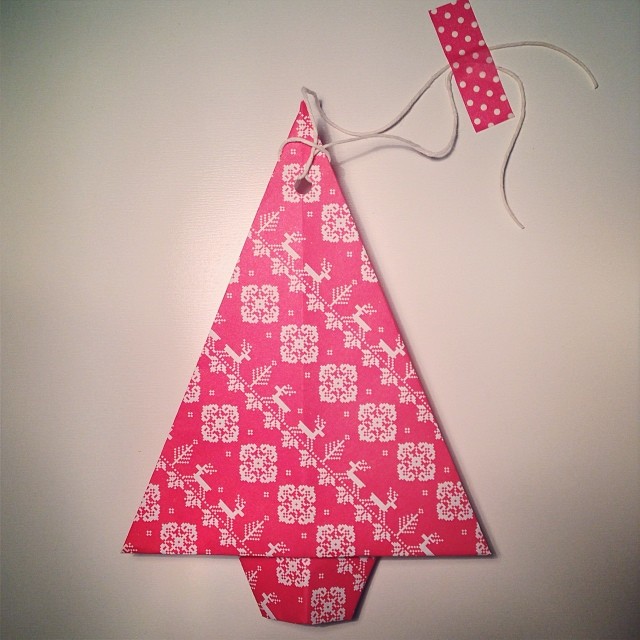 I love origami so much, and I got so involved with them in recent months, that I couldn't avoid offering you this simple tutorial to make a fir tree, one of the symbols of Christmas. You too can have your own personal paper Christmas tree and put it wherever you like, hang it up, make a wreath, make one really small tree or a very large one.
A suggestion? Use colored or decorated paper, or even wrapping paper!
Here are the instructions and photos that you will find on my Instagram profile.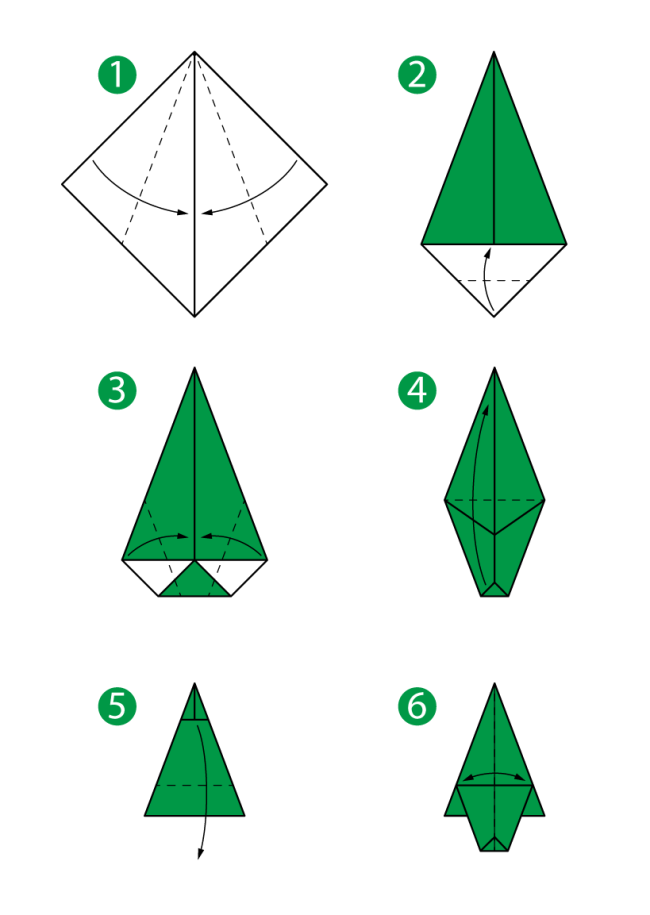 Instructions:
1) Crease in half and unfold. Fold both upper edges to the vertical center
2) Fold the lowest corner up to the two central colored corners
3) Fold the lower edges to the vertical center
4) Fold the lower half upwards
5) Leave a gap, then fold the flap back down
6) Reinforce the central crease, then turn the model over – it will stand if you're careful with your folds
I got this tutorial from the book "Made in Paper", I bought it here thanks to a suggestion from Silvia from "Giochi di Carta"!
Merry Christmas!!!