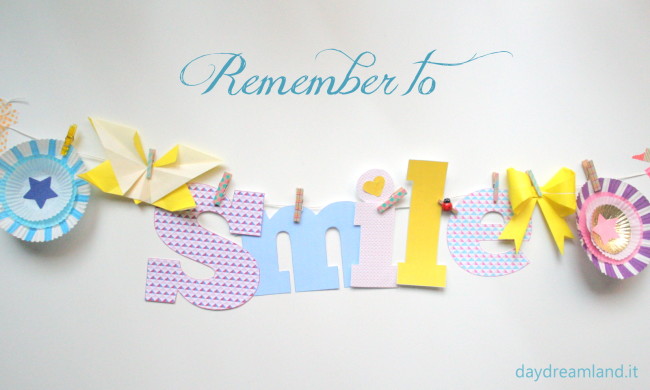 Let's smile all together, will you? I'll do!
Today I'll show you some shots directly from my desk … I made this composition some time ago, I'd say it dates back to June, when I worked on the patterns for my new blog (by the way, have you ever noticed that you can customize my blog appearance by choosing the colors you prefer?), and so playing and experimenting I began to build these big letters with a "soft" shape… a "roundy" shape.
Do you like it? Would you like to replicate it? Pull a thread from one side of the wall behind your desk and equip yourself with small spring clamps. I I've decorated my letters with washi tape  so that I was able to mix different patterns… that in itself makes us smile! I printed and cut out the letters, then I hung them completing the overall look with rounds of rosettes made ​​with the cups for sweets (those striped blue/white and purple/white are IKEA) and two yellow origami in the shapes of a butterfly and a bow.
Do you like it? And you, what would you write on your decoration?
Thank you for your visit… xxx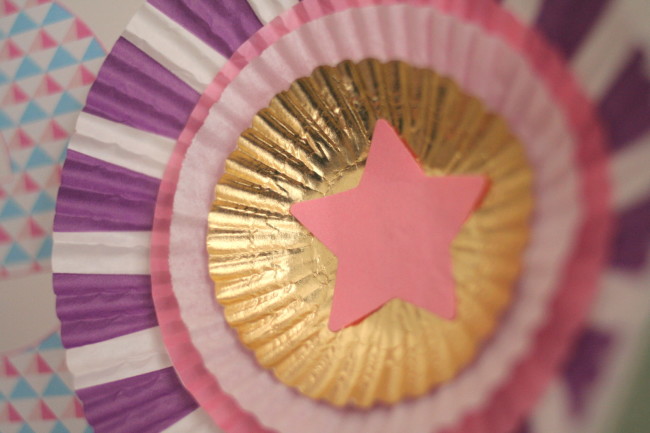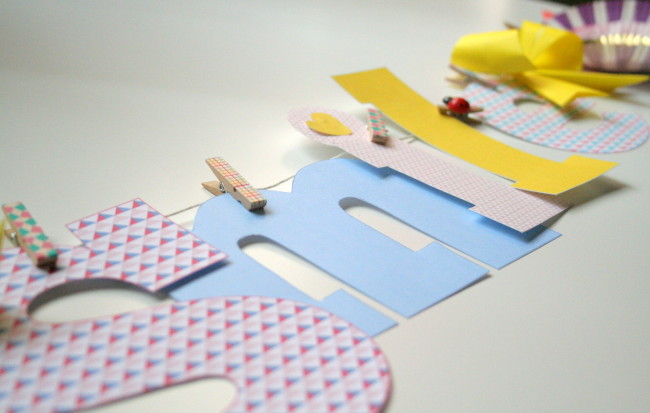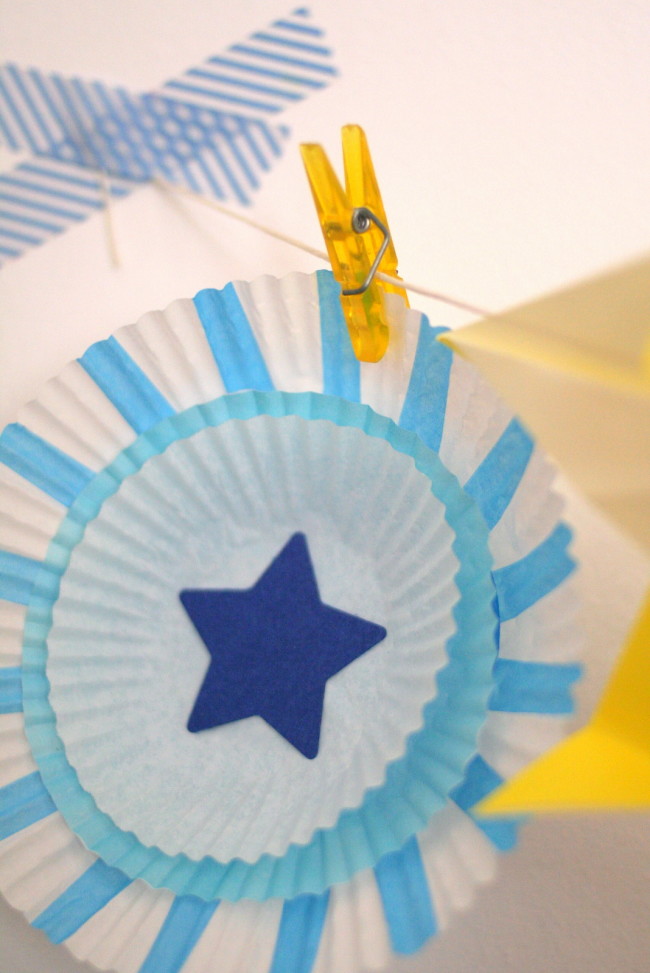 set design, styling, photography : Giovanna Rotundo