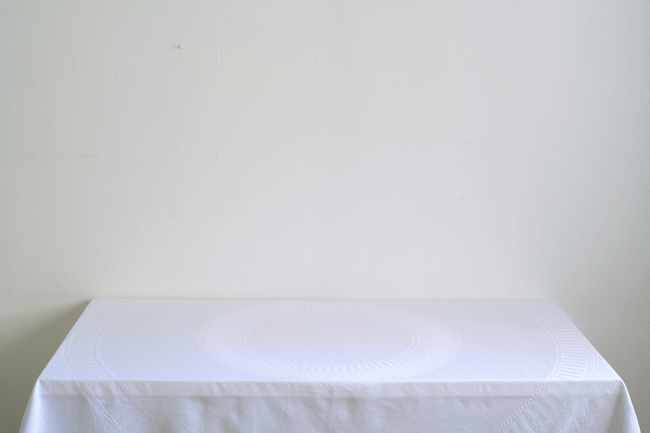 Hello and good week everyone!
I'm so happy I can show you this animated GIF at last!
I couldn't wait, I made it with Microsoft GIF Animator so I can now show you the last set that I made.
What's it all about? Whoever follows me on my Instagram profile  has already caught a glimpse of something, but I kept the best hidden. Have a peek , I'll show you detailed photos and all the details in the next post!
I had planned an autumn-themed dinner with friends: lots of seasonal fruits and tasty recipes for the occasion. I then decided to make a set with the decorations that I realized, garlands with the colors of autumn, decorative gourds with placeholder tags, apples decorated with cinnamon sticks as centerpieces and many small paper leaves made ​​with a punch and wooden leaves from Villeroy & Boch   (a gift from my brother)
In this buffet you can only see my specialty: brownies… in the next post you'll find the recipe!
And have you seen who is bringing the "BROWNIES" sign?? It's a nice squirrel friend from Trudi!
I enjoyed a lot doing this set and believe me, it is also very hard to prepare everything, especially because in my house there's not much light, alas, so everything had to be ready for the brighter time of the day. And you can imagine what a mess "behind" the camera…
set design, styling, photography : Giovanna Rotundo