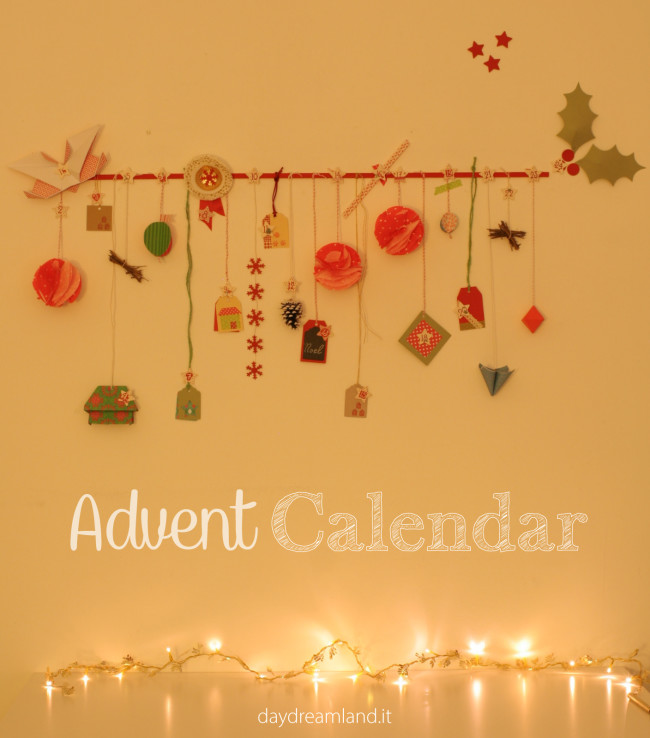 My Advent Calendar? Here it is! I did it some days ago and I couldn't wait to show it to you. It's spontaneous, I enriched it day by day: for example, I was making tags for my e-shop and so I tried to hang them to the calendar with some two-tone twine.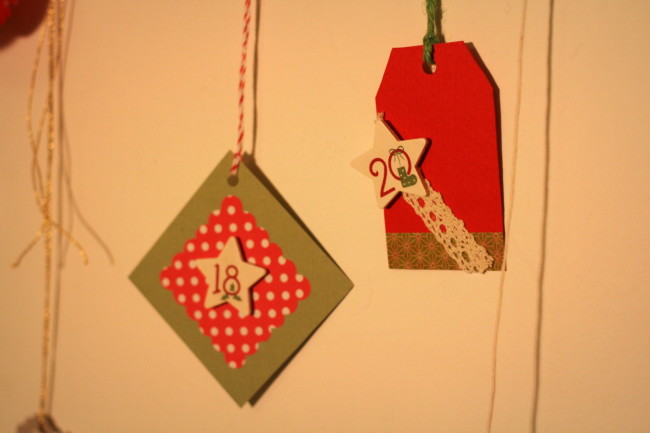 It all started when, in a paint shop, I found some stars made of wood decorated with the numbers of the calendar… looking through my materials I started to imagine my Advent Calendar, and that's how, with a stick of balsa wood, I started my composition.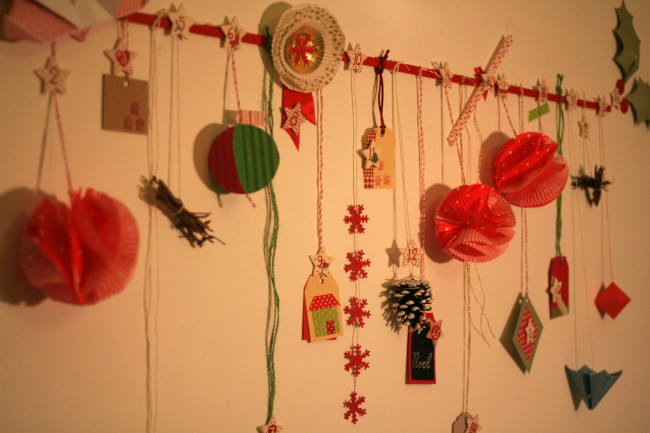 The first number? A butterfly origami… this is the atmosphere that I have in my house!
In the calendar there's a place for snowflakes, for a pine cone and twigs of wood, for an origami cottage and for the red baubles that you can find here.
It 's all made by hand… I like it, and what do you think about it? Have you built your own Advent Calendar?
You can find more hints and ideas here… and good preparation for your Christmas!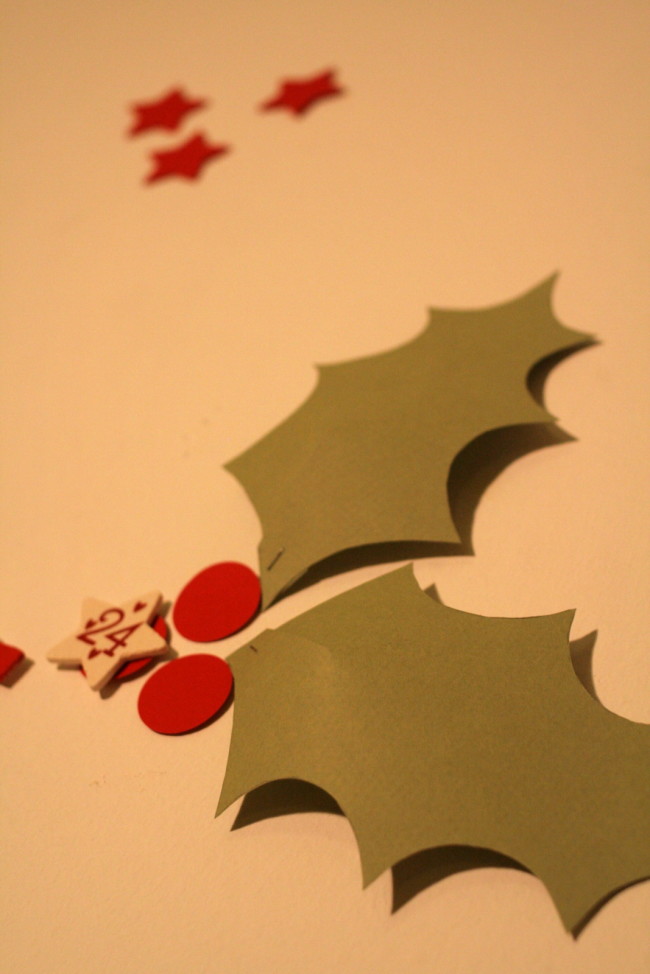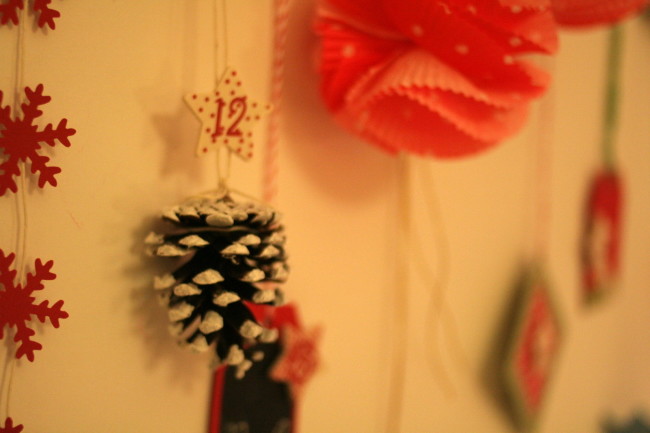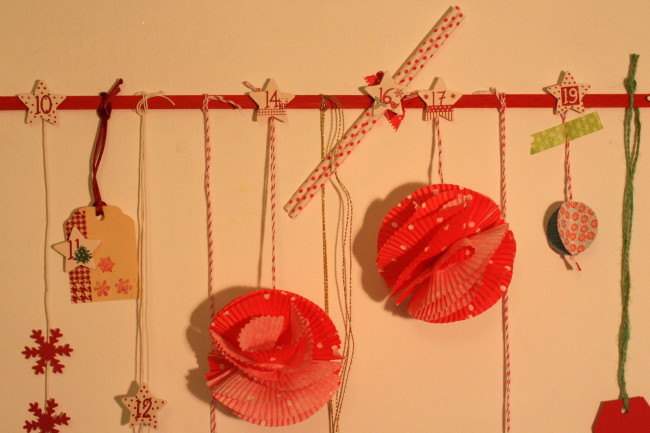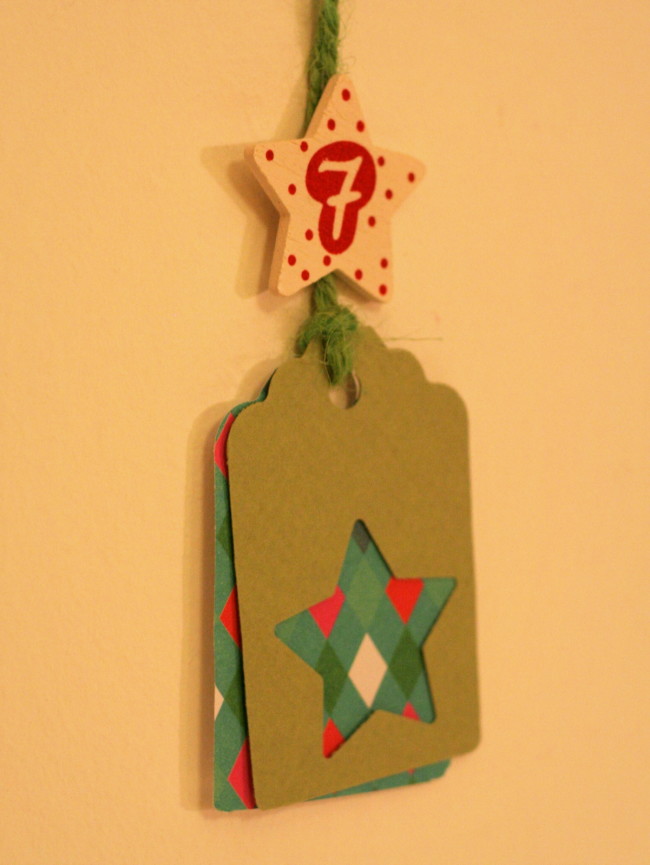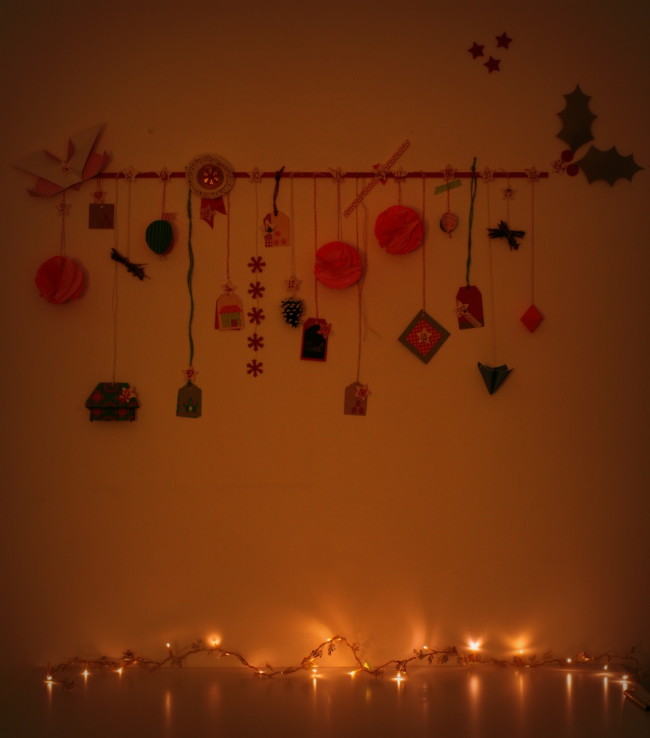 Set design, styling, photography : Giovanna Rotundo