Azure, Lavender, Ocher. It's Provence.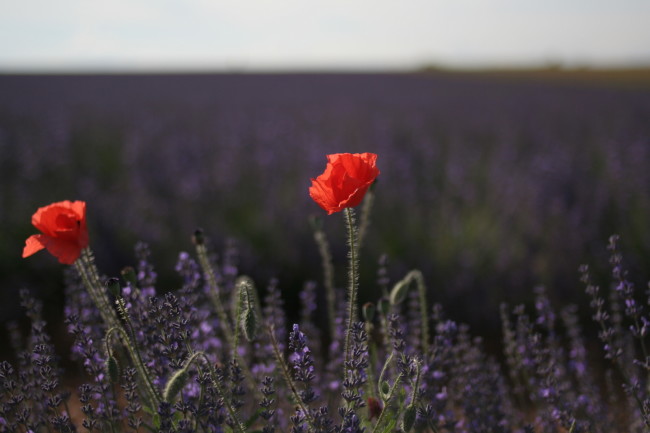 Everything that is not shown in the photos …
At the end of June I was in Provence as many of you may have seen from the photos on my Instagram account
A 5 day trip, organized in 2 days, dreamed for months…
It's hard to explain how beautiful and rich that land, southern France, is. But I'd try to do it at least in part with my pictures and my words. It is not a story, there is no daily diary, just emotions, memories, intense sensations.
If I close my eyes what I remember is a very strong wind in the highlands, the heat in the valleys rich in crops, the scent of lavender, its deep purple color, the hum of bees. There's an incredible light… it always seems the time of sunset! It is a light you can almost touch, it is peculiar, it vibrates on the leaves, making them gold, it's warm, surrounding everything.
Even the coastal zone is a continuous discovery, rugged rock yet fascinating, rich, varied and in large part left in its natural state.
If you like fruit you're in paradise: every kilometer there is a retailer that signals itself with a square billboard featuring a funny drawing of a fruit or a vegetable. And then vineyard stretching as far as the eye can reach, cherry orchards, fields of lavender and wheat.
Provence is a landscape that changes every 5km, you are on a wide road that suddenly becomes narrow, running through the fields, follows the rocky mountains, and falls down quickly and when you think you're coming to the valley, then it ramps up again and you get 1200m high, and you find yourself in front of a spectacular landscape right at your feet. You can't avoid stopping your car and pull it close to other curious and fascinated travelers. You can't ever give up the camera. It is not easy to photograph, light conditions are continuously changing and you have to be concentrated. Travelling up and down the Luberon means you never get tired… and this comes from a person who does not like car trips, does not like the curves in particular, but the final goal. Well here every moment is worth to enjoy… I'll be back, hopefully soon, in that land; I have so many mental notes of places I want to see and things I want to do but above all I can feel the desire to enjoy that atmosphere again.
Oh I forgot, traveling companions along the way were animals: horses, donkeys, dogs, mules, chickens, goats … this is something I can't report… maybe I haven't really seen them, maybe I have; who knows …