Apple, twine, cinnamon – an easy tutorial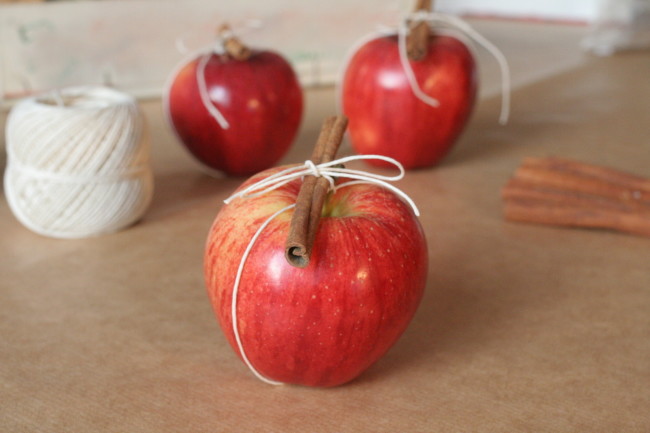 What can you doing with an apple, some string and a cinnamon stick?
I have made ​​a centerpiece (actually made from 4 apples). How?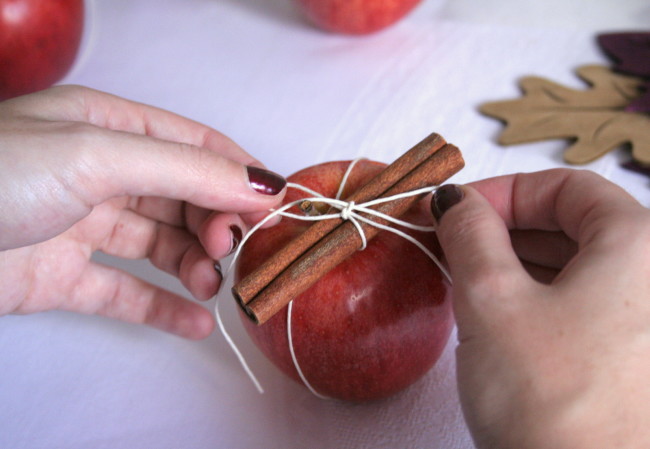 Take about 40 cm of string or bakers' twine, pass it under the bottom of the apple then bring up both ends of equal length. Make a knot at the stalk of the apple and then bind the cinnamon stick next to the stalk ending with a simple bow. And here is your placeholder or centerpieces!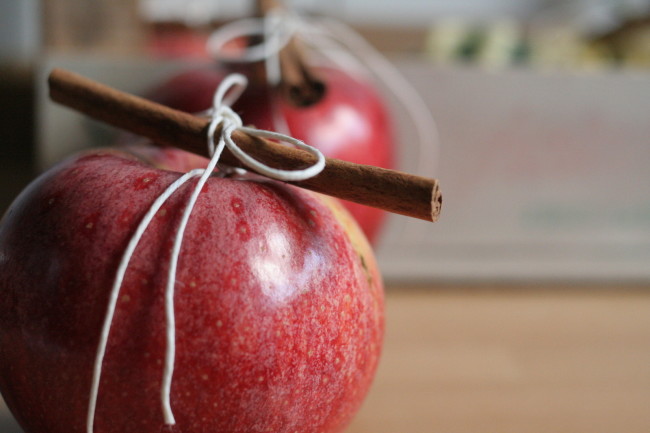 Do you remember this photos? They belong to the Autumn Set and I wanted to show in detail also the placeholders with autumn tags, full of leaves.
What do you think?
These tags, as well as other garlands, are now available on my e-shop, you can buy them or the full set with a discount.
Set design, styling, photography : Giovanna Rotundo