5 reasons to see Pistoletto in Milan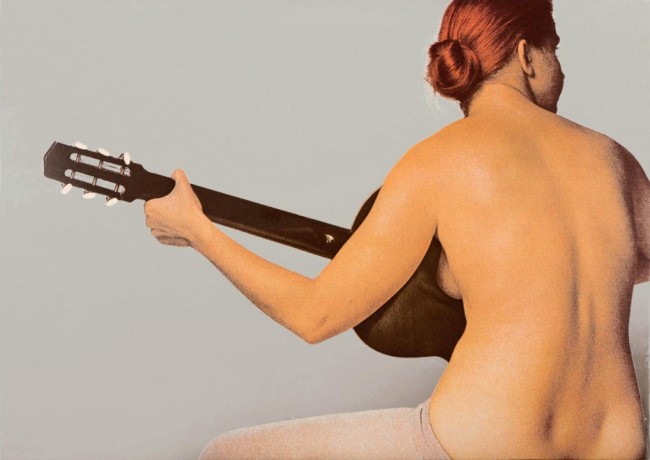 Il bagno turco (1971)
Five reasons to see Michelangelo Pistoletto in Milan at the Studio Guastalla.
My desire is to capture that part of the audience who doesn't know well and do not always understand contemporary art but, I add, would like to. I say "would like to" meaning that they are prepared to handle listening, reading and research, driven by curiosity and enthusiasm.
Michelangelo Pistoletto, a retrospective in Milan titled Riflettiamoci
Why?
1. You'll see 25 works, a number more than enough to understand the project of the artist, to understand his evolution over the years (starting from the '60s up to the '90s), to understand that it's the constant study and observation that builds the personal style of an artist and his research. And when you discover that it all started with a picture you'll get involved in this research. Remember that in order to understand a work it's important to know from where the artist started!
2. You will discover with surprise that the works are sheets of stainless steel, mirror polished, on which is applied an image obtained by a technique of photographic transfer, that is to trace a photograph enlarged to actual size, brush tip, on paper tissue (from 1971, the painted tissue will be replaced by a screen printing process for the reproduction of the photographic image). Yes, in the twentieth century art "is done with everything" (Angela Vettese).
3. You are in front of a work, a mirror painting, what do you see? A person, living, moving, breathing and his eyes continuing to observe: it's you, your reflected self, you and your real world, your clothes, your hair, your serious and a bit puzzled expression, you are actually (and at the same time virtually) moving in the work of art, you're part of the work of art, as were the people before you, as well as people who'll face this same work in the future. Just as the artist was.
4. You are part of the work now, a work that lives in time, the time of creation, past time, present and future. The work itself has potentially a fourth dimension, that of time. An issue dear to the Italian artists of the seventies, that will be investigated and dealt with in different ways, leading the viewer to experience in first person performances and installations.
5. I would add that enriching a stroll along Corso di Porta Venezia, between Montanelli Gardens and Piazza San Babila, with a detour in Via Senato, sneaking into the courtyard of the number 24, you'll discover not only a small, well curated art gallery but also views of Milan that are as important as often overlooked, such as the Senate Building.
Are you curious? Don't be shy, knock on that door and a world will open in front of you.
 Up to 26 July!
Studio Guastalla, via Senato 24, Milano