Valentine baubles for Pretty Box
Hello friends, to wish you a happy Valentine's Day week, today I'll tell you about Pretty Box and the window display I made!
Here is the post that Ilaria (she's so sweet!) dedicated to my work.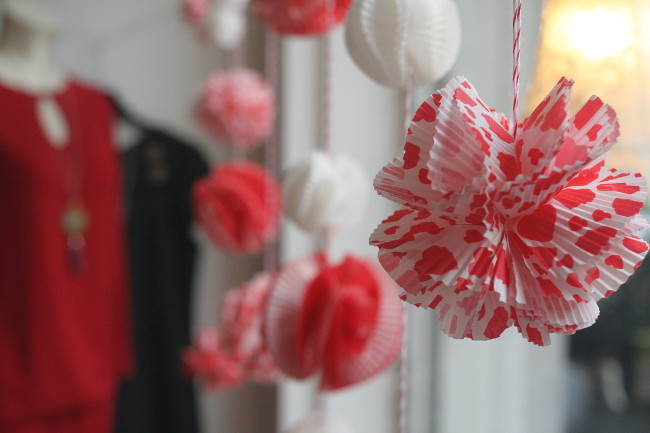 I met Ilaria and Silvia Christmas when I went to their shop to get some presents for my friends. There's a nice atmosphere in Pretty Box… it's nice to meet in person, after all the messages we exchanged on social networks! We talked about Milan, art, many blogs (of course) and nice shops.
What did I make for them? You already know my baubles, but not in this brand new Valentine's Day version Valentine's Day!
Playing with bakers twine lengths I created movement in the window with the different baubles, in some cases also playing with different sizes… that's how the idea was born to create garlands. All these new baubles are going to be on my e-shop soon, but in the meantime if you have any requests please feel free to email at giovanna.rotundo@gmail.com
I invite you to visit Pretty Box shop to find so many nice things and gift ideas, in these days at via Conca del Naviglio 5 you'll see the window that I've decorated!
So happy!!!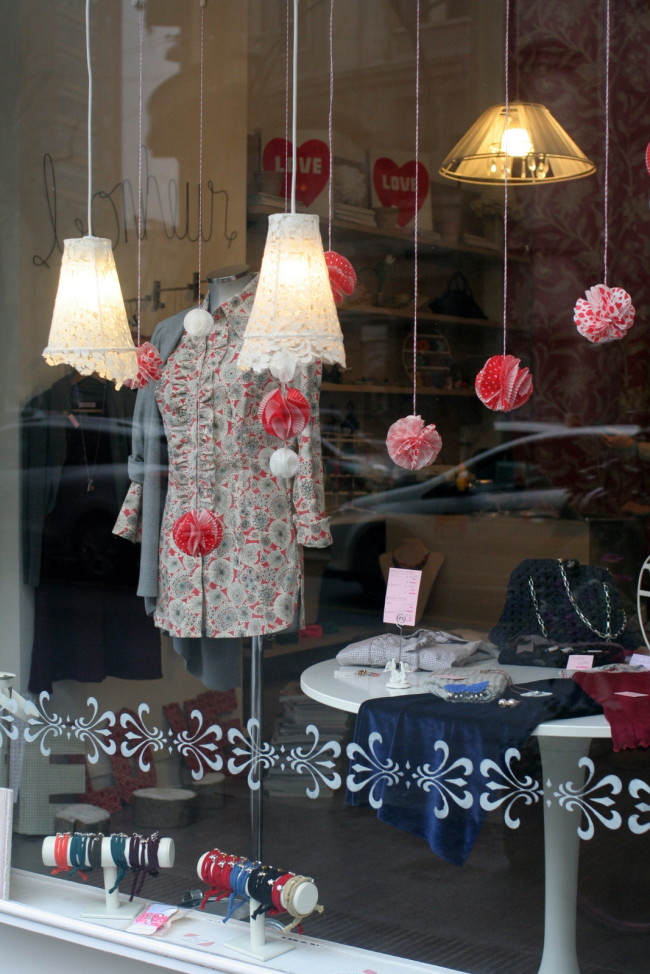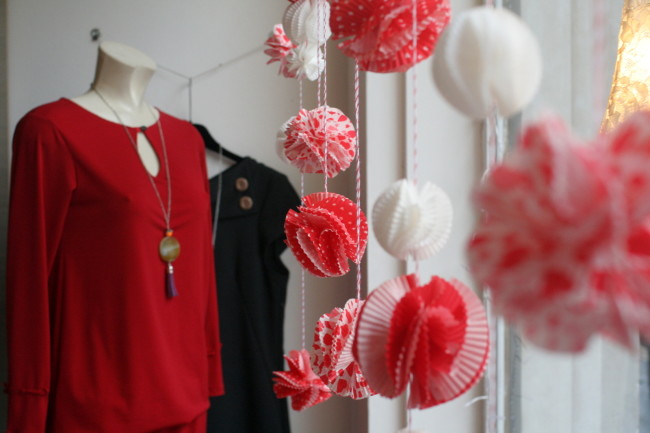 Window display, set design, photography: Giovanna Rotundo