Benedetta Bruzziches: fairy tales made in Italy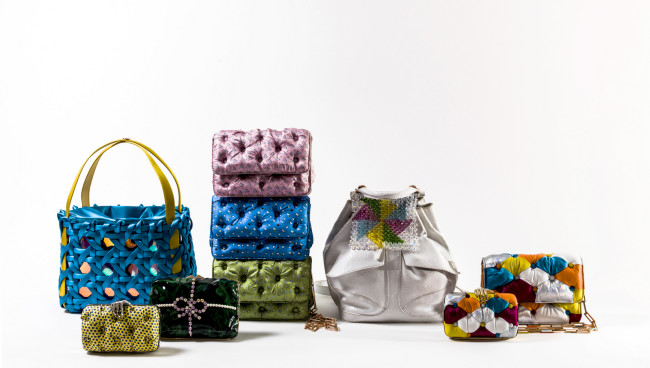 It happens on Instagram while you are following friends, to discover wonderful things: places to visit, recipes to try, new contacts and many wonderful snapshots. And then you find, in a picture, a captivating and bizarre juxtaposition: a bag, a clutch with an unusual taste in shades of pink, with a pair of red Superga shoes. I could not avoid investigating! That's how I knew Benedetta Bruzziches and its collection S/S2014 .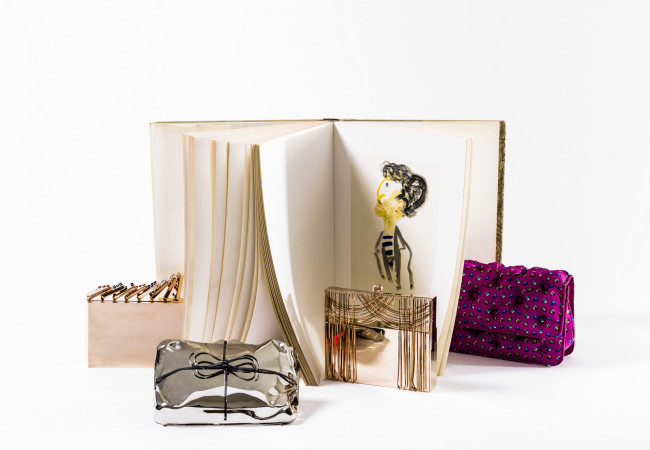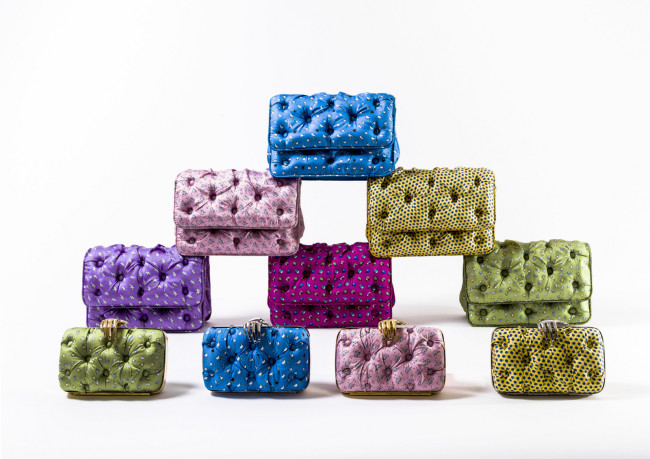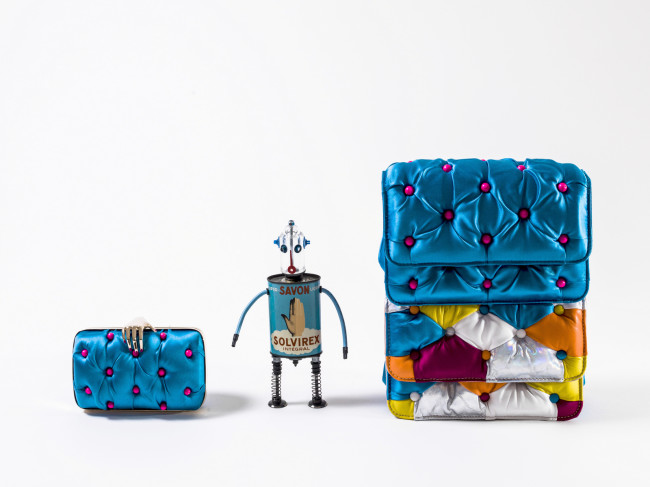 The Spring/Summer 2014 collection is pure magic! "In the hands of women, handbags turn into talismans of positive thinking that are capable of triggering reflections and emotions and bringing us back as heroines into those fairy tales which have colored our childhood and made our hearts bump",  says Benedetta , twenty-seven year old from Caprarola, who has lived in Rome, Milan ,China, Brazil and Viterbo. "I'll put it all in what I have, imagination, respect, music and poetry – just enough to better enjoy the tale of every day. " And we can begin to live the fairy tale thanks to a wide range of bags that Benedetta, with his own brand, realized.
Silk shoulder bags with capitonnè finish with rectangular mesh chain shoulder: every detail is perfect  and nice.
The woven leather mini baskets in shades of gold, copper and black, blue sky and yellow sun, announce a really sensual and sophisticated summer.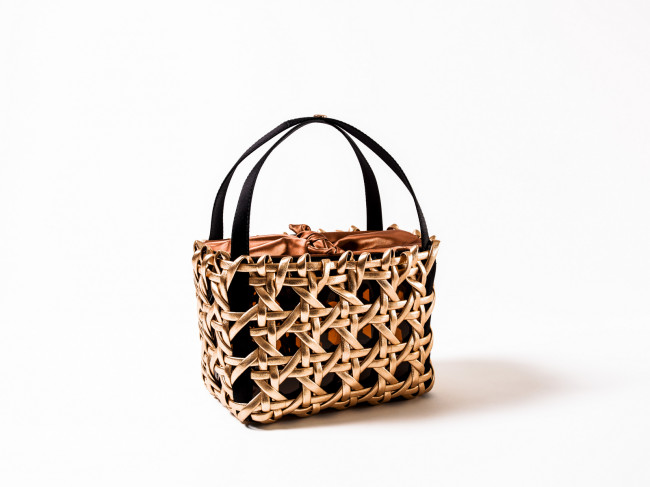 Opening one of these very original resin cabaret bags, you will find this message "Remember to dream big" … so we are back to the fairy tale concept that Benedetta cherishes.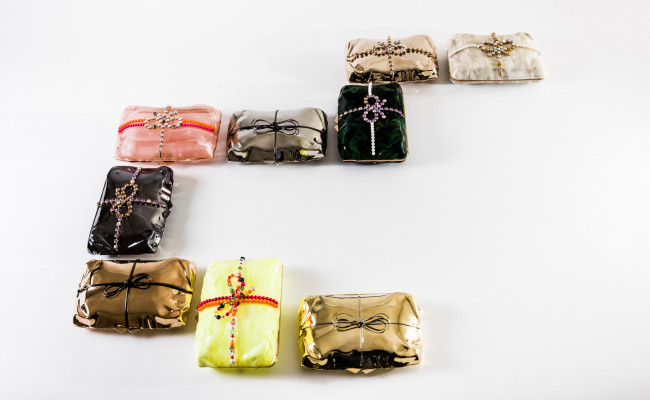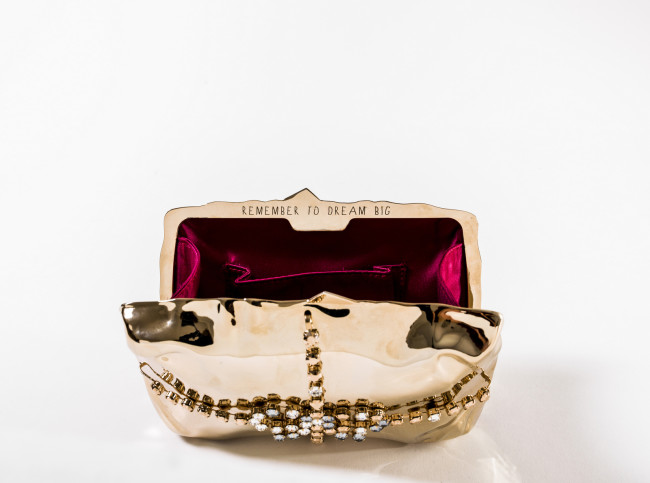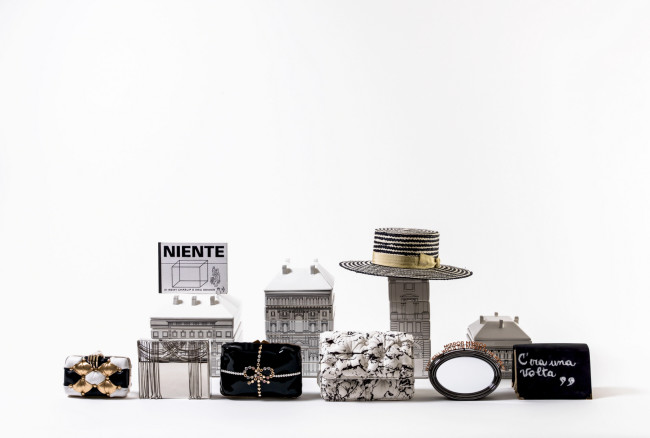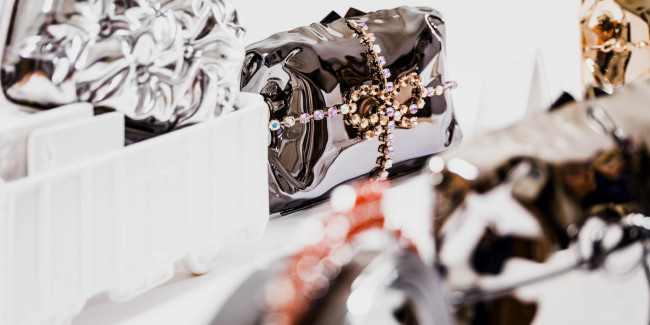 Entering her studio is like falling into a fairy tale.
You will encounter wooden men, old blackboards, books of fairy tales and poems, stacked cabinets and all those characters that, at night, come alive in the kitchen and make spree!
"Designing a collection for me means experimenting, I take great pleasure in writing stories about the bags, sometimes even more so than designing them. I compare them with the heads of artists, sages and fools. More than materials, I like to talk about stories, other than shapes I like to discuss characters. Whether it's a feeling, a love that ends, a poem about happiness, the evocation of a memory is the story you need to know. On the other hand the bags are tailor made for containing stories." B.B.
Are you curious to know what's the bag I mentioned earlier? Here it is, this is the cabaret bag, and on Benedetta Instagram account you'll find the photo that caught me!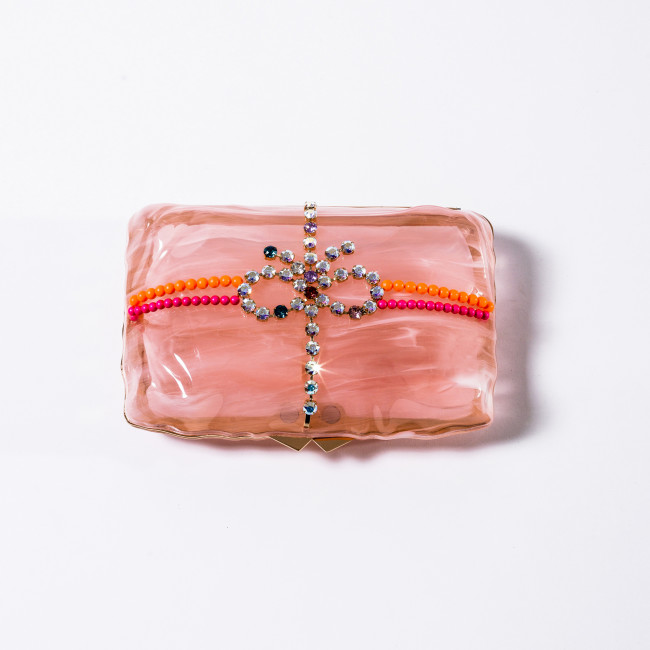 And you? What's the fairy tale that's right for you?