What bright colors, what fantasy, and how much joy in these photos!
The impact is very strong and you can't avoid adoring this photo shoot.
When I saw them for the first time I stopped to look at them a bit. They gave me joy and I felt there was something artistic in the air.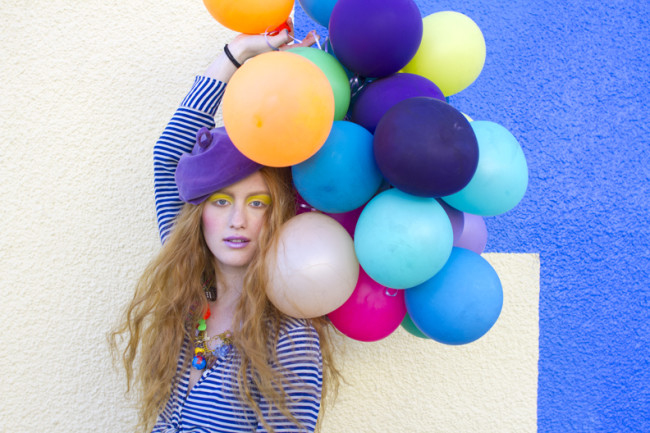 She is Alia Penner, Californian artist; she doesn't just love color: she lives it, plays with it, she can bring her imagination to reality and sweeps her audience with her works. Illustrations, photographs, paintings, murals, all with a graphic style and strong, almost psychedelic, color accents.
Her look is neo-hippie, but with a strong personal style; for her to work as a designer is to create wearable art, she collaborated with Colette and was a set designer for Lula magazine.
"A wreath of flowers is not hippie, a wreath of flowers is joyful!" AP
A unique personality, charming … discover her work here.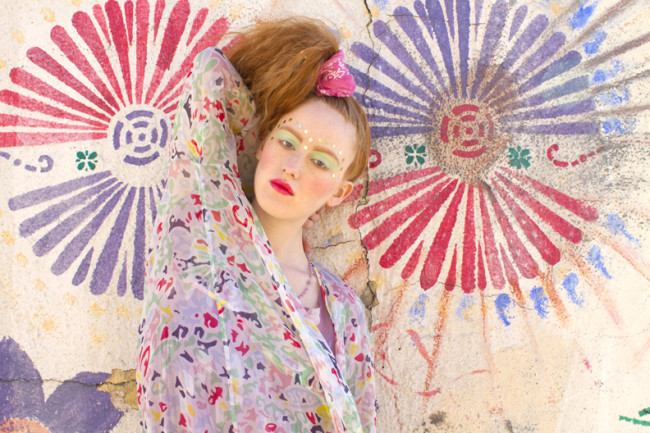 photo: Alia Penner