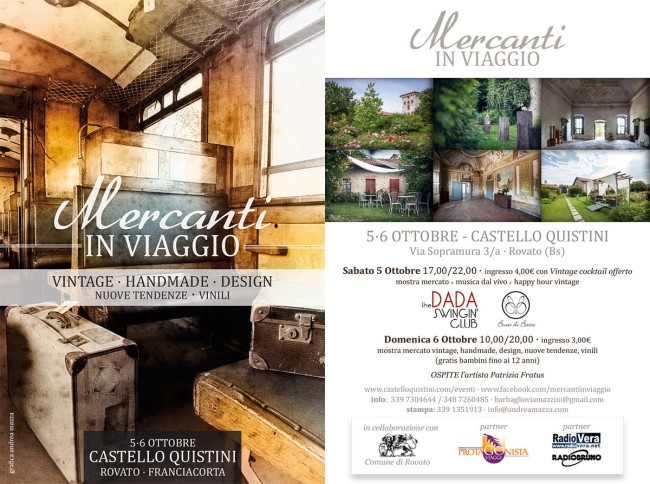 You know very well that I like to find events here and there and if I could, I would go and look around everywhere, meet new people and learn about their stories, their collections of objects, their products or artifacts.
Today I want to highlight Mercanti in viaggio, a wonderful event about Vintage, handmade, design, new trends, vinyl, swing music and vintage happy hour, which will be held on October 5th and 6th in the beautiful setting of Quistini Castle and its gardens, in Franciacorta.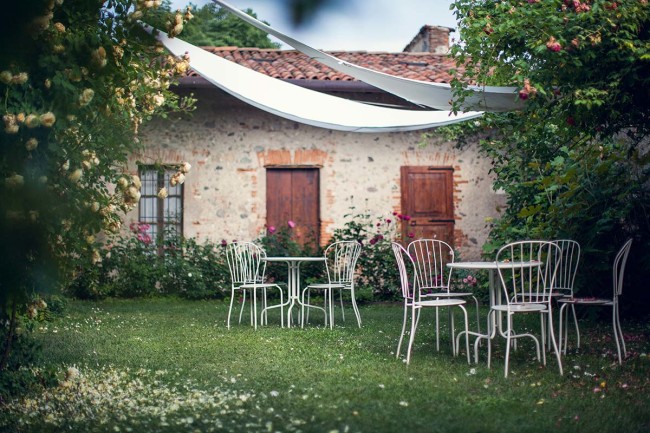 The main theme of the event will be the journey in all its forms, with trunks, suitcases, bags and hats as protagonists. Not only that, you'll also find objects and furniture design, vinyl records, used items, recycled and crafts.
"Mercanti in viaggio" will be a must for all fashion enthusiasts, collectors and the merely curious who will have the opportunity to visit the magnificent gardens of the castle –  including mazes of roses, secret gardens, a bio-energetic garden and the orchard of ancient fruits – to discover the halls with their rich history, dressed for the occasion with a scenography from another time, in perfect harmony with the vintage atmosphere of the event.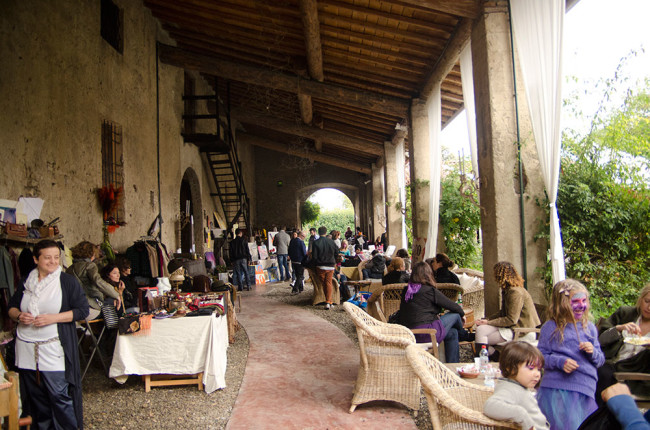 The inauguration will be on Saturday, October 5th at 17:00 with an aperitif and live music and continue until 22.00.
Sunday opening at 10.00 till 20.00.
Admission:
Saturday, October 5th € 4.00 inclusive of welcome cocktail (open from 17.00 to 22.00)
Sunday, October 6th 3,00 € (10.00-20.00 hours)
Free for children up to 12 years old
Information
www.castelloquistini.com/eventi/
www.facebook.com / mercantiinviaggio