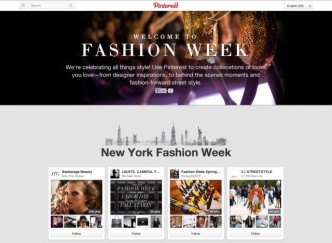 Glossy magazines, once the one and only oracle for fashion followers who wanted to know the proposals on the catwalks for next season, have been overcome to a large extent by technology. While thumbing through the web pages of major magazines you are watching streaming fashion shows, and some of you are already looking at photos directly on their smartphone… but how?
Through the Pinterest Hub!!!
New York, London, Milan, Paris… a selected number of boards of brands, magazines, fashion designers who post on social networks runway pictures, backstage shots, street style and many, many details.
You just have to hurry and find out the latest news for the upcoming Spring/Summer 2014 season, and get ready because the Milan Fashion Week will start on September 18th!
[...]