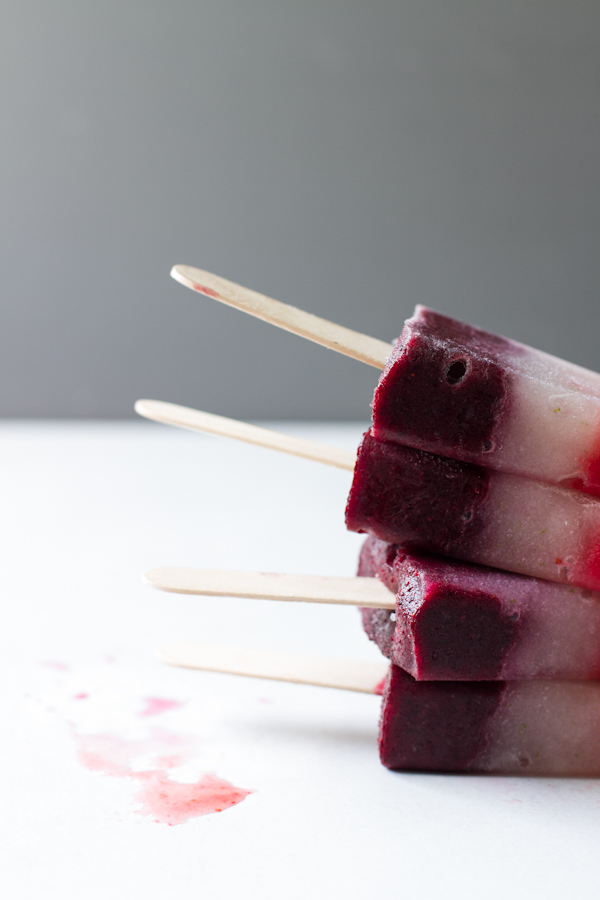 What was the star of this summer? Definitely the popsicle! And it still is… after all, summer is not really over.
The popsicle is a consolation, a shelter, a snack, a small moment of relief… but it's not only this, it's a set of fresh flavors and bold combinations that are new for you to discover, and why not try to prepare at home.
Popsicles ousted the place to ice cream, the former undisputed king of summer, and now it's the absolute protagonist. Forget the classic flavors like lemon, mint, orange, strawberry: it's time to dare!
Peach, Moscato and raspberry is the recipe from The Design Files, for a mix that's truly original and funny looking!
Cantaloupe, Basil, & Lillet for Will Cook For Friends
Lime juice, ginger and honey for Tiny Inklings
is perhaps easier to make at home, with common ingredients, yet with a great result and a taste that refreshes you just as you imagine it.
I told you so, right? Imagination to the max and creativity in the preparation of 'popsicles… someone wants to try to prepare them? Then I consider myself self-invited right now!
 Link: foodess, stylemepretty, endlesssimmer,
katiespencilbox, girlversusdough, thedesignfiles
Thank you for your visit… xxx