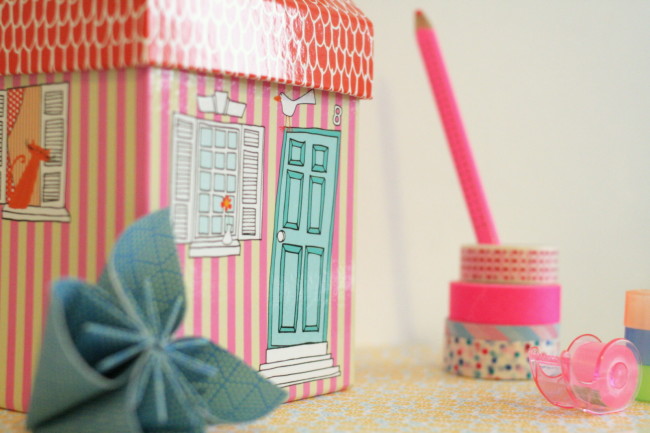 Hello, I live at number 8, at Tiger house!
A few days ago on my Instagram profile (if you still do not follow me here is the link http://instagram.com/girotundo/#) I posted a picture titled "I got home": it has red roof tiles, walls in pink and white stripes , a little flower on the window and a bird on the door. What do I want more? Ah, there's also a cat!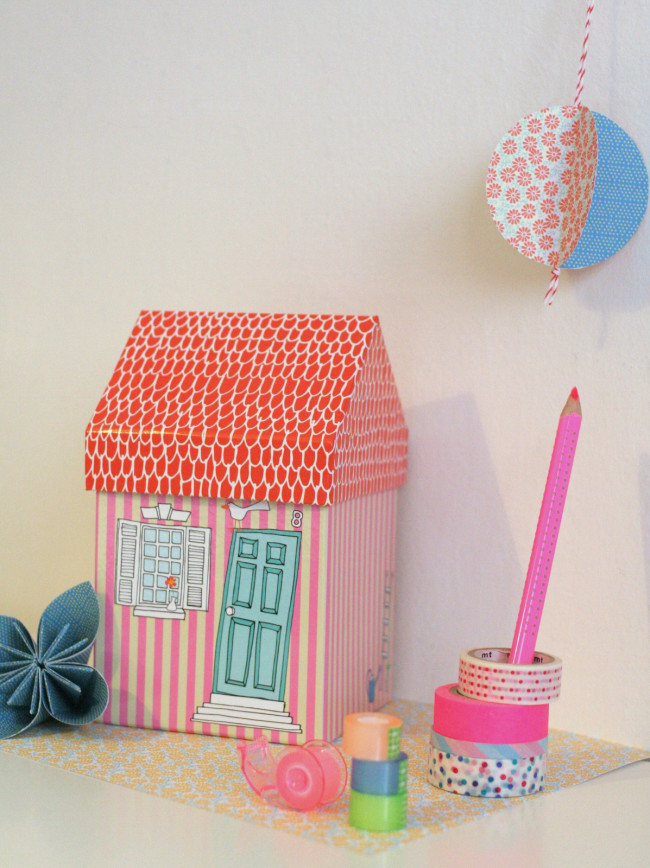 I've been shopping at Tiger in Meravigli 1, in Milan and of course I couldn't avoid doing a rich booty of cute materials.
This house-box is now a washitape container, but I also loved the decorating paper that I used as a background, for the flower origami and to build the 3D paper ball.
What do you think? I'm completely caught!

If you want to come and see me, you know where I live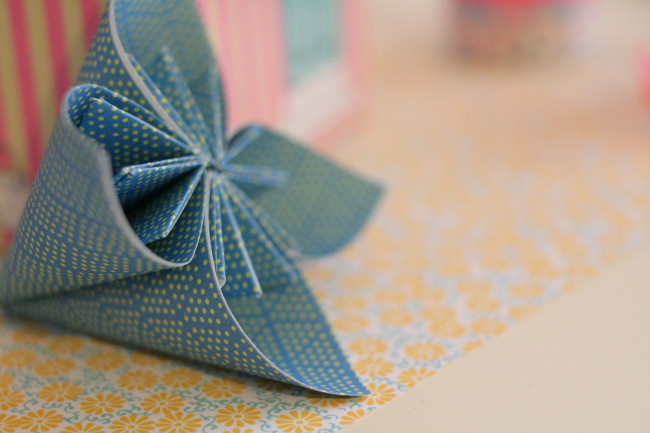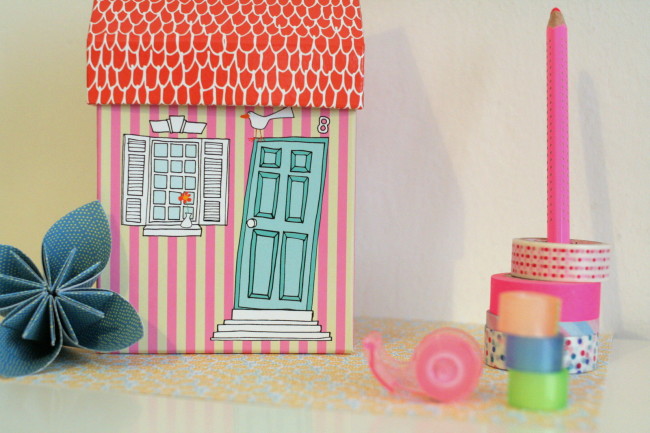 set design, photo: Giovanna Rotundo